Drama
The AQA GCSE Drama course is great fun and encourages students' creativity, confidence and performance skills in a positive and stimulating atmosphere. While many lessons are practical, there is significant amount of course time devoted to the study of the set text (currently Blood Brothers) and a live performance seen of a play, preparing students for the written exam on these plays at the end of the course.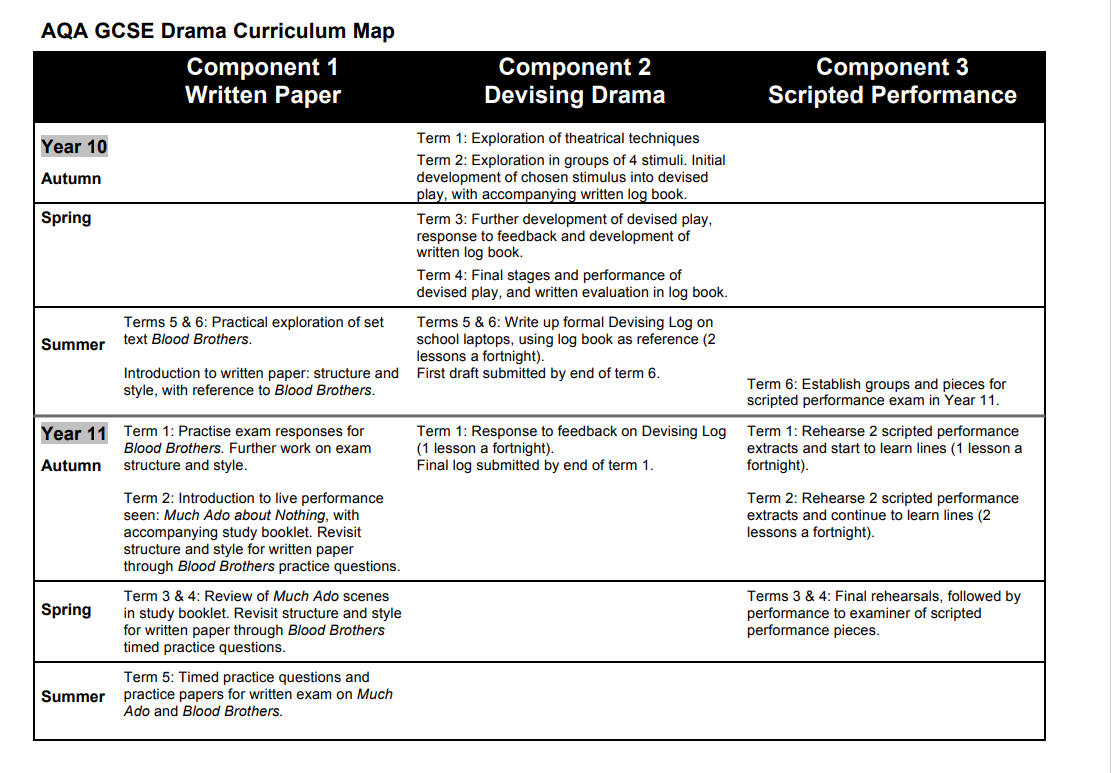 Students are required to learn scripts for plays of around 10-15 minutes in length and to do research for their devised (improvisation) component.
There is also an expectation that students attend at least one live performance of a play over the duration of the course. A number of evening theatre trips will be arranged over the two years specifically for our GCSE Drama students.
Assessment:
Component 1: Written Paper on set text and a live performance seen.
Component 2: Devised group performance and accompanying written log book.
Component 3: Performance of two short, scripted play extracts to a visiting examiner.
The weighting of marks between writing and practical work for this course is 70% written and 30% practical.
More information on the course can be found at: www.aqa.org.uk/subjects/cheme-of-assessment