Admissions
Open Morning information - click here
Overview
Admissions are overseen by Mrs Weller at admissions@thomaskeble.gloucs.sch.uk.
The school has an agreed admission number of 142 pupils for entry into each year group.
The Admission Authority for the school is the Trust Board.
The Trust Board will act in accordance with the principle that all pupils are to be educated in accordance with the wishes of their parents so far as that would be compatible with the provision of efficient education and training, and the avoidance of unreasonable public expenditure. The following act as reasons, which might cause denial of parental preference:
Where to admit the child would prejudice the provision of efficient education and cause unreasonable public expenditure (normally because the year group is already oversubscribed);
Where the child has been permanently excluded from two or more schools.
The Trust Board promotes 'community cohesion' and will not refuse to admit a child unless the number of applicants exceeds the school's Published Admission Number (PAN). Any decision to refuse admission will be made by the Headteacher and Chair of Trustees, after consultation with senior staff, in full accordance with the published criteria and School Admissions Code. The School will work closely with the L.A., which has the duty to formulate coordinated admissions for pupils.
The school has signed up to the In-Year Fair Access Protocols held by the Local Authority. Should a vulnerable child within these Protocols require a place at the school, they will take precedence over any child on the waiting list
Normal Admission Round
For applications in the normal admissions round you should use the application form provided by your home local authority (regardless of which local authority the schools are in). You can use this form to express your preference for a minimum of 3 state-funded schools, in rank order. You will receive an offer for a school place directly from your local authority.
Catchment Area
The school catchment area is as follows: Bisley with Lypiatt, Chalford, Edgeworth, Minchinhampton, Rodborough – Part only Rodborough Lane, Butterow Hill, Bagpath, Bownham Park, Swellshill and areas East, Thrupp, Stroud U.D. – part only the areas south of and not including Bowbridge Lane, Highfield Road and Bisley Road. Includes the villages of Amberley, Bussage, Brimscombe, France Lynch, Whiteway, Eastcombe, Oakridge, Burleigh, The Camp.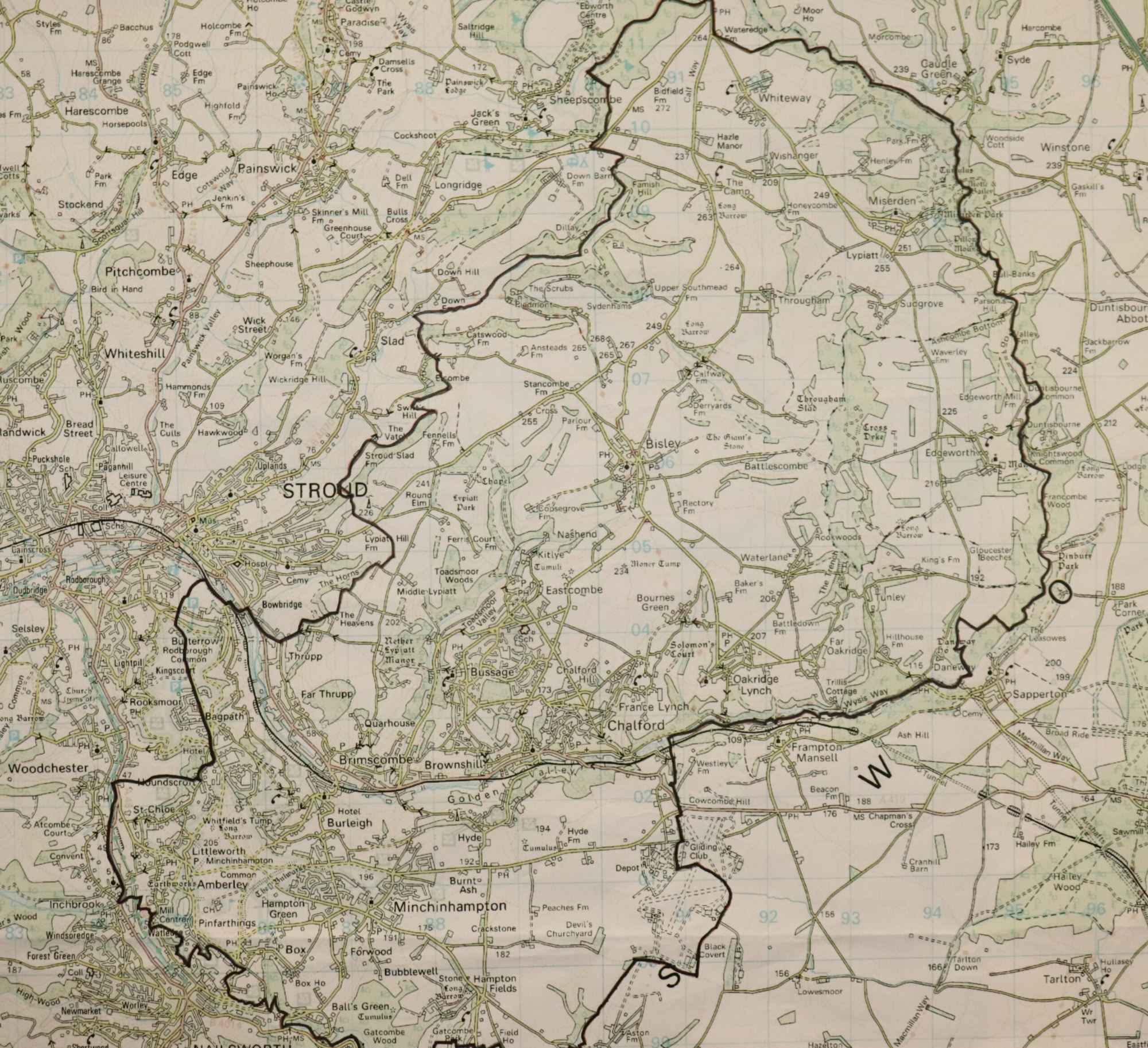 Transition Arrangements
We plan for all the pupils to experience a smooth transition from primary school and that they make an excellent start to secondary education. We visit every child in their primary school and gather information from teachers on this visit, as well as afterwards, before the pupils start with us. Children who are joining Thomas Keble alone from their primary school, are invited with their parents or carers to attend a "social mixer" afternoon at the school in June so that they get to know some of their future classmates before the traditional induction days in July.
In July, we hold two school 'induction days' where all Year 6 joining us have two special days experiencing some of our lessons and meeting important people at the school. On these two days the pupils find out who is in their tutor group, which House they are in and who their tutor is. These are really special days when we hope to remove any fears the children may have before the summer holiday. In Year 7 there are six tutor groups, and the tutors help everyone to settle and gain the most from school.
Thomas Keble is a fantastic school and a place where we strive to support all pupils to achieve more than they could ever have imagined. There are a huge range of clubs and activities for pupils to be involved in so that all children can make the most of their time at Thomas Keble. We are a relatively small secondary school which means we know the children really well and our pastoral care is excellent.
When the children start in September, first impressions are important. Pupils immediately become part of the Thomas Keble community, and we insist on smart uniform, and a polite and responsible attitude to others and to their work. Our aim is that pupils become valued members of our wonderful school.
Open events for prospective families
Thank you for taking the time to find out about our school community.
We will be holding Open Mornings on Wednesday 4th & Thursday 5th October, with spaces booked through the Eventbrite platform; a link can be found on the "join us" tab. We also have an open evening on 5th October.
Open Mornings and Open Evening will enable you to find out as much as possible about our ethos as a school, and to visit the departments to meet the teams that help us to deliver that ethos. Our Year 9 and Year 10 Student Ambassadors will lead tours.
Some families will know our school well and for others, this will be your first visit. We hope there is something for everyone and that our younger visitors enjoy trying out the various interactive projects that will give a flavour of what it is like to learn at Thomas Keble.
If you want to find out more about our learning community, Mr Shaw (Headteacher) will be leading a presentation in our main school. There will be a bell to signal the time to make your way to the hall.
In-year admissions
In-year admissions are dealt with in the admissions policy and by contacting the school directly at: admissions@thomaskeble.gloucs.sch.uk
Key dates for admissions and appeals for intake September 2024
| Date | Action |
| --- | --- |
| October 2023 | Closing date for all applications via Gloucestershire County Council |
| March 2024 | Local Authority (GCC) allocation day |
| March 2024 | Closing date to return the reply form accepting the place or requesting to be put on waiting lists |
| After 29 March 2024 | Local Authority (GCC) notice of outcome of waiting list requests |
| April 2024 | Closing date for return of reply forms to GCC |
| to be agreed | Deadline for submitting appeal request, in writing, to Thomas Keble School |
| Between May & July (exact dates to be determined) | Date(s) for appeal hearings to take place |