Citizenship
GCSE Citizenship Studies (9-1) J270/01 OCR
The course covers UK Politics, the Law and the Economy. It also investigates the role of the media, the concept of British identity and the effects of immigration. The final part of the course looks at democracy beyond the UK for comparison.
The full GCSE course consists of three papers as follows:
Citizenship in Perspective: The Law, UK Democracy and Government, and Citizenship beyond the UK as multiple-choice questions.
Our rights, our society our world: All of the sections above covered as long answer questions.
Citizenship in Action: Further long answer questions on Government and Rights, questions on Citizenship Action (how citizens can take action to improve society) and Pupils' Citizenship Action Evaluation.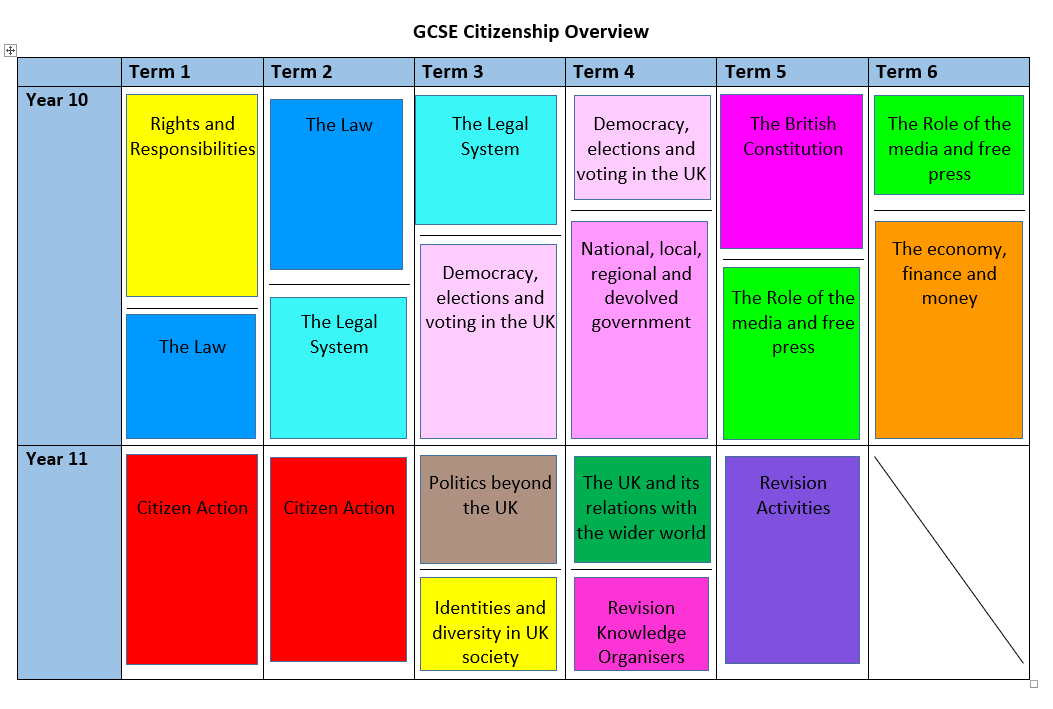 Pupils will have 5 lessons across the fortnight.
Several visitors will help to educate the pupils on areas like being a Magistrate, the High Sheriff, an MP, a local Councillor etc.
We also hope to visit London to see the Houses of Parliament and Old Bailey. In addition, we visit the Gloucester Crown Courts.
Useful websites: