Art
Art GCSE is made up of three projects. Two of these are coursework (an 'introductory' project followed by a 'major' project) and one exam project in Year 11.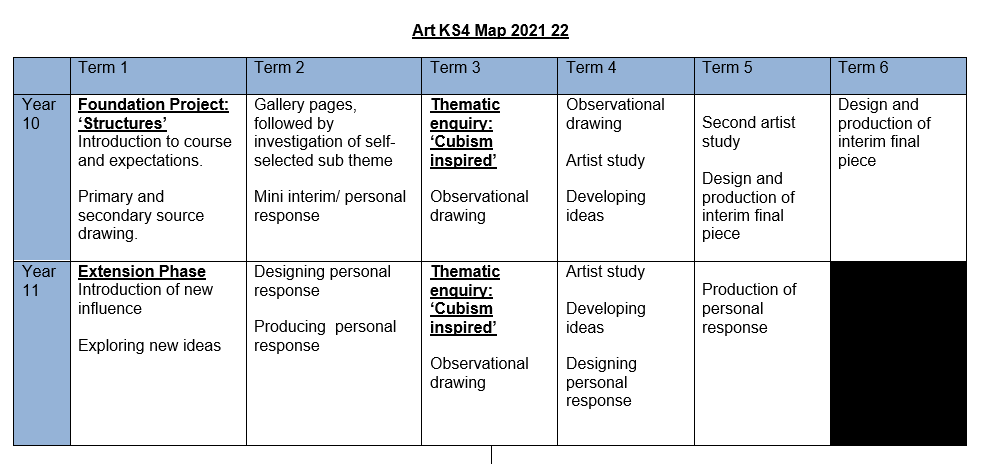 Pupils select either 'Graphic Communication' or 'Fine Art' as broad areas of enquiry. These are supported by photography.
Projects are given broad titles, for example 'Art Magazine Cover' or 'Here and Now.'
Essential components of these studies include annotation and drawing, which support the development and recording of ideas.
From the outset, pupils work in a personalised and varied way to suit their needs and enthusiasms. The projects usually follow a starting point – investigation – designing – conclusion pathway.
Much specific guidance is offered verbally (group and 1:1) and in writing (recorded by themselves and their teacher, on their table of Assessment Objectives, kept with their work). Thus targets are kept relevant, personalised, time-bound and specific.