Spring Newsletter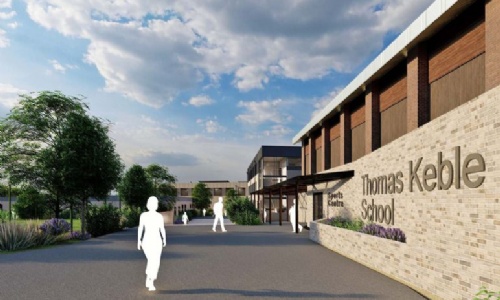 Dear Parents and Carers,
It gives me great pleasure to share with you our second newsletter of this academic year.
There have been some real highlights this term, including the production of Billy, a successful Ski-trip and a huge amount of sporting and non-sporting extras that make a real difference to the experiences of our young people.
It was incredibly positive that we have had close to 200 first choice requests to join our Year 7 intake in September, and a further 360 preferences; this is the highest number that we have ever had by some distance. This is really positive news.
As I navigate through my first year at TK and first year as Head, I appreciate your feedback. I am always open to hearing about any areas that you want to raise or to discuss aspects of the school's work. Thank you again for your support, as we move forward.
I hope that our Newsletter gives you a flavour of what we see everyday in school.
As ever, please do let us know what we are doing well and where we could make things even better.
Best wishes,
Steve Shaw
sway Mar newsletter A Oxberry S Shaw